Chevrolet Dealer Near Terrace
Chevrolet Dealership near Terrace
For generations, Chevy and GM vehicles have been some of the most sought-after in North America. The engineers spent years developing and creating a one-of-a-kind vehicle that has the safety, comfort, and technological features that you and your family have come to expect when purchasing a new vehicle.
Not only do Chevrolet dealerships offer a wide range of top-of-the-line vehicles, but they also provide excellent service and are able to help you with all of your automotive needs.
Service Departments at Chevrolet Dealerships
When you go to a general mechanic or service shop to get your vehicle serviced, you could be waiting at the shop all day only to find that the mechanic was unable to fix your vehicle properly due to the lack of experience that they had working on your specific type of vehicle.
At a Chevrolet or GM dealership, we specialize in GM and Chevy vehicle repairs. We have the knowledge and experience that allows us to diagnose and fix a wide range of issues on almost any vehicle. We also have a large selection of certified and non-OEM GM and Chevy parts and accessories.
Whether your vehicle needs a routine maintenance procedure, like an oil change, or it needs a wide range of repair work done, our service technicians have the experience to fix any issue and get you back on the road in a timely manner.
Chevrolet and GM Finance Department
In addition to our exceptional service department, our dealership also has a world-class finance department that will be able to help walk you through the sometimes confusing process of leasing a vehicle.
When it comes to your credit score, the knowledgeable staff working in our finance department understand that everyone goes through difficult times in their lives, and that it's not something that should stop you from being able to buy your dream car. Our finance department works with several lenders to ensure that you get the best interest rate on your loan, no matter what your credit score is. We will take the time to talk with you to understand your situation and then we will do everything in our power to get you a loan that fits well within your budget.
Vehicles that We Offer
We have a wide selection of new and used Chevy, Buick, and GMC vehicles to choose from on our lot.
We are constantly adding to our used inventory. We have a wide range of makes and models to choose from to ensure that there is a pre-owned vehicle to fit every customer's style and budget. All of our used inventory goes through a rigorous inspection before it is sold. Because many automobile manufacturers have a transferrable warranty, many of our used vehicles are still under a limited warranty.
We also have a wide selection of new cars, trucks, and SUVs. We also have a full line of business elite and fleet vehicles to help keep your employees and company running smoothly. Whether you are looking for a brand-new SUV for your family, or you need a few cargo vans for your business, we are sure to have just what you are looking for.
owever, if you can't seem to find a certain new or used vehicle on our site, contact us and one of our friendly sales staff will help to save you time and money by locating the car for you and having it delivered in a timely manner.
At MacCarthy GM, we offer a wide range of services to help you with all of your automotive needs. Whether you are looking for a new vehicle, or need to have your current vehicle serviced, we have a dedicated team of knowledgeable professionals that are waiting to help.

You appreciate having lots of choices when it comes to making big decisions and searching for a new vehicle is no exception. Why limit yourself to one body style when there's a world of options in front of you? If you're someone who thinks that variety is the spice of life, take a look at the fantastic lineup of vehicles at MacCarthy GM, your trusted Chevrolet dealer. Whether you're interested in a new car like the Cruze or the Sonic, or an SUV like the Equinox, or you're in need of a powerful pickup like the Silverado 1500, Chevrolet has something for you. When you need a Chevrolet dealer near Terrace, come to MacCarthy GM. We have two locations—Prince Rupert and Terrace—in order to serve you better.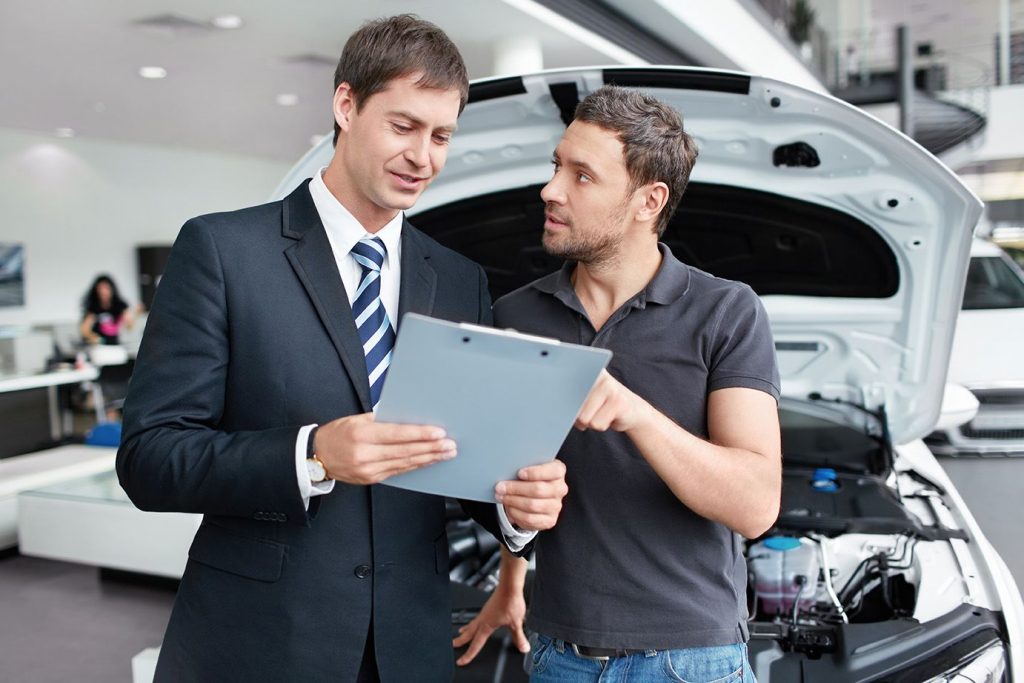 We pride ourselves on providing customer service that goes above and beyond for our customers each and every time they visit MacCarthy Motors, your trusted Chevrolet dealer near Terrace. We have the knowledge and tools to ensure you're getting the best service in the area and happily serve Northwestern BC with quality vehicles and service. Choose either of our dealerships when you're looking for your next Chevrolet vehicle, we guarantee you won't be disappointed. Visit us at our Prince Rupert location at 1001 Chamberlin Ave, in Prince Rupert, BC, or call 250-624-9171. Alternatively, you can visit us at 5004 Hwy 16 West in Terrace, BC, or call 250-635-4941.